Solutions for House of Worship
As an industry leader in worship production technology, Ross Video can provide you with the tools you need to fulfill your creative vision. Empower your team to take storytelling to the next level and produce the best worship experience possible with support from VSolutions and Ross Video. Our worship production solutions are usable by both novices and experts alike. Our focus is on designing production tools that are easy to learn and operate while still being powerful and feature-rich.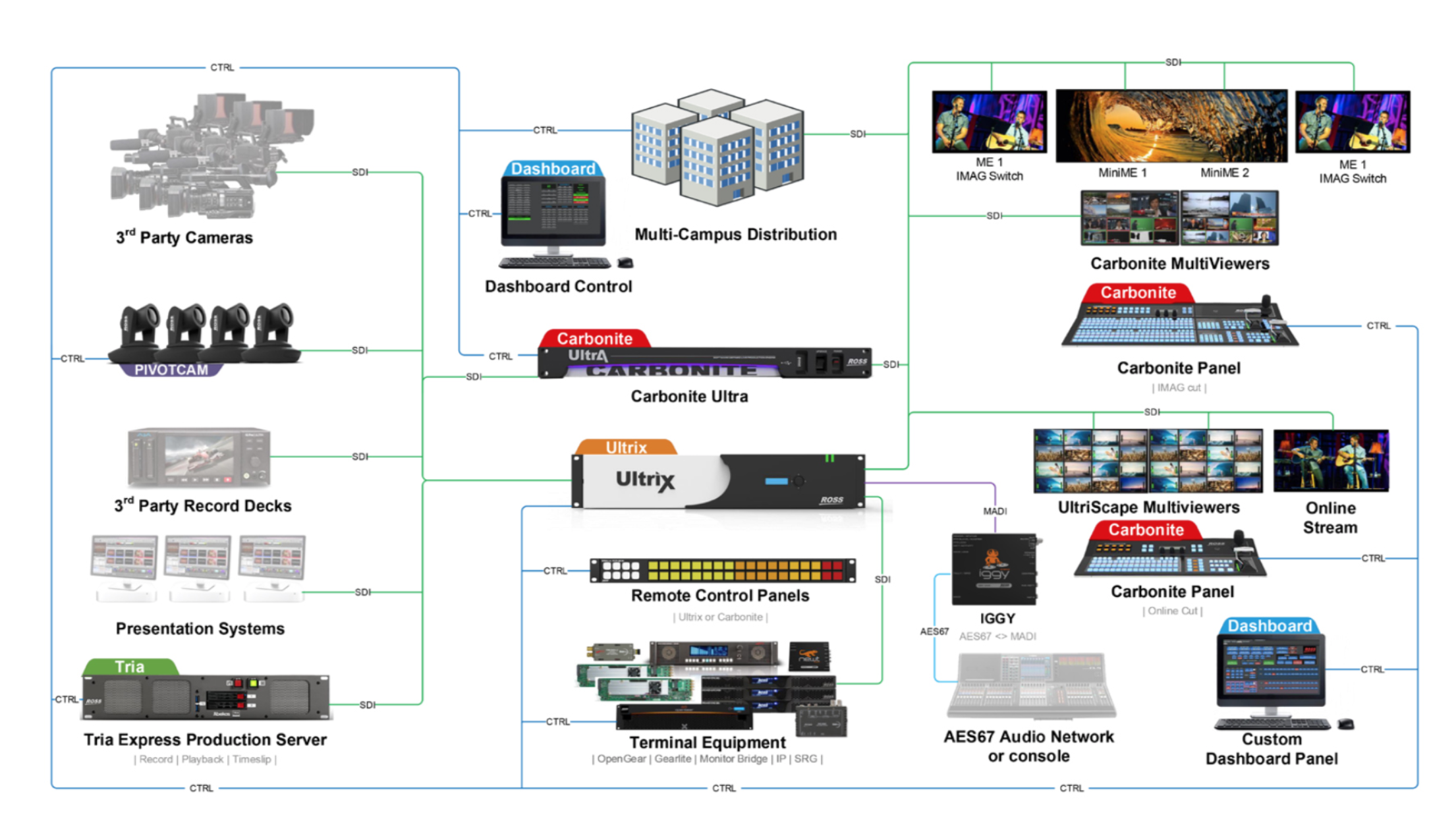 Solutions for all budgets and sizes
Regardless of the size of your operation, VSolutions, with the support of Ross, has solutions that will fit your budget and allow you to produce engaging worship productions for years to come. No matter what resources you choose, there will always be ways to reuse, repurpose, or add to your production toolkit. With Ross as your partner, you can minimize the training process for your team members and provide them with the new tools they need to create increasingly impactful worship experiences as your facility grows.